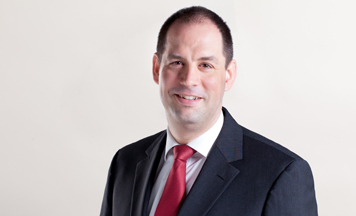 Dr. sc. techn. Steffen Frischknecht
Partner

Dipl.-Ing.
Patentanwalt
European Patent Attorney
European Trademark Attorney
European Design Attorney
Contact:
mail@mhp-ip.com
Dr. Steffen Frischknecht graduated in 1995 in the field of geomatics (geodetic/civil engineering and informatics) as Dipl.-Ing. ETH at the Federal Institute of Technology (ETH) in Zurich (Switzerland). In 1999 he finished his thesis in the field of pattern recognition for scanned topographic maps and obtained the degree of a Dr. sc. techn. (doctor of technical sciences) of the ETH Zurich.
Dr. Frischknecht has been working in the field of Intellectual Property since 2003 and became a German Patent Attorney in 2007 and a European Patent Attorney in 2008. Since 2007, he has been working as a patent attorney in his own firm and gained experience in the representation and support of his clients as well as in the support of other IP firms in Munich and Zurich. Since 2010 he is regularly cooperating with MÜLLER HOFFMANN & PARTNER and joined us in 2013.
Dr. Frischknecht is experienced in a variety of technical fields, especially computer systems for technical applications, digital energy meters, speech recognition, displays, navigation systems, pipetting robots, automobile technology, punching and bending machines, medical instruments as well as devices of daily use like furniture, shoes and cooking devices.
Dr. Frischknecht has been admitted to the European Patent Office, the German Patent and Trademark Office, the German Federal Patent Court and the German Supreme Court for nullity proceedings. He is also a registered European Trademark and Design Attorney. He is a member of GRUR, the German Patent Attorney's Bar Association, the Swiss-German Chamber of Commerce, the Association of Swiss Firms in Germany (VSUD), and the German Federal Association of Medium-sized Businesses (BVMW). In addition to English and, of course, German, Dr. Frischknecht has excellent knowledge in French.