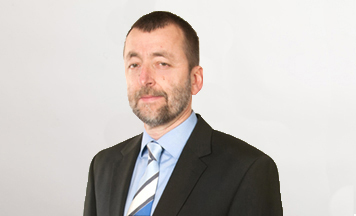 Dipl.-Ing. Manfred Kugler
Partner

Dipl.-Ing.
Patentanwalt
European Patent Attorney
European Trademark Attorney
European Design Attorney
Contact:
manfred.kugler@mhp-ip.com
In 1987 Manfred Kugler graduated as an electrical engineer (German Dipl.-Ing.) from the Technical University of Munich (Germany) with a specialization in communications engineering. He then joined a mid-sized company, working on many different aspects of circuit development. His specialty was measurement and testing technologies for printed circuit boards (PCBs). His engineering career also involved circuit development and the full range of electrical engineering disciplines, including signal processing, signal coding, signal encryption, circuit design and layout.
Manfred Kugler joined MÜLLER • HOFFMANN & PARTNER in 2001. His practical engineering background serves him well in the drafting and prosecution of German, European, and PCT patent applications. He knows many of the problems that the inventors face from his own experience. He is involved primarily in cases relating to the design of memory and automotive chips as well as process and automation technology. In addition, he handles complex signal processing and software related cases.
He has been admitted to the European Patent Office, the German Patent and Trademark Office, the German Federal Patent Court and the German Supreme Court for nullity proceedings. He is also a registered European Trademark and Design Attorney and member of VPP and FICPI.