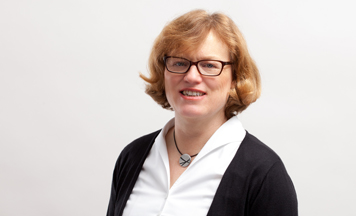 Anja Simon
Partner

Dipl.-Phys.
Patentanwältin
European Patent Attorney
European Trademark Attorney
European Design Attorney
Contact:
anja.simon@mhp-ip.com
Ms. Simon graduated as a physicist (German Dipl.-Phys.) from the University of Munich in 1993. During her studies she specialized in semiconductor physics and optoelectronics. Through the experimental part of her thesis, she gained broad experience across the full range of semiconductor processing, including lithography, etching and thin film deposition.
Ms. Simon has been working in the field of IP since 1993. During her professional career, Ms. Simon worked for large sized Munich IP law firms as well as industrial patent departments (Fraunhofer-Gesellschaft, Qimonda Dresden). The opportunity of working on both sides resulted in a thorough understanding of the needs of every party. Due to her work in the industrial patent departments, she gained considerable experience regarding patent portfolios and the German Act on Employee's Inventions ("Arbeitnehmererfinderrecht"). While working for the IP law firms, the main emphasis was placed on drafting and prosecuting patent applications, in particular in the field of semiconductors, semiconductors technology, optics, displays, LCD´s, software and computer-implemented inventions.
Ms. Simon has been admitted to the European Patent Office, the German Patent and Trademark Office, the German Federal Patent Court and the German Supreme Court for nullity proceedings. She is a member of VPP.