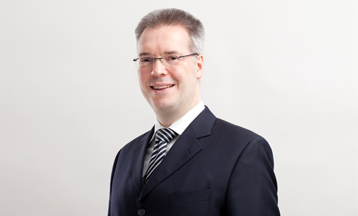 Dr.-Ing. Jörg Peter Hoffmann
Partner

Dipl.-Ing.
Patentanwalt
European Patent Attorney
European Trademark Attorney
European Design Attorney
Contact:
joerg_peter.hoffmann@mhp-ip.com
Dr. Hoffmann is a senior and founding partner of the firm and has a large experience working in the IP field since 1993. He passed the German and European patent attorney exams in 1996 and 1997, respectively. Dr. Hoffmann has been working on cases in basically all fields of electronics, software, medical and mechanical engineering and signal processing. He is closely following all relevant case law and makes sure our clients get well informed about any important decision and law changes. Dr. Hoffmann and his team handle many opposition and nullity proceedings as well as patent, trademark and design infringement cases. His knowledge from such important cases helps him delivering high quality prosecution work.
His broad technological background is based on a degree as engineer (German Dipl.-Ing.) from the Technical University of Darmstadt (1987) as well as on a Ph. D. (German Dr.-Ing.) also from the Technical University of Darmstadt (1993).
Dr. Hoffmann has been admitted to the European Patent Office and the German Patent and Trademark Office, the German Federal Patent Court and the German Supreme Court in nullity proceedings. He is also a registered European Trademark and Design Attorney. Being very active in trademark law, Dr. Hoffmann has gained wide experience in advocacy before the Office for Harmonization in the Internal Market (OHIM) and WIPO. He is a member of GRUR, FICPI, AIPPI, ECTA, INTA and VPP. Moreover, Dr. Hoffmann is an internal auditor of the German Patent Attorney's Bar Association.