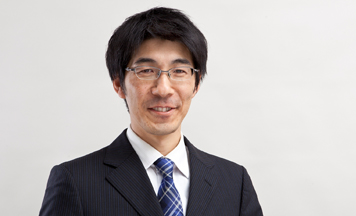 Ryuichi Niiyama

Master of Engineering
Master of Law and Policy
European Patent Attorney
Japanese Patent Attorney
Contact:
mail@mhp-ip.com
Mr. Niiyama studied Intelligent Information System of Industrial Engineering at Osaka Prefecture University. After completing the master course, he joined the IP department of a large Japanese electronics company in 2002. He was in charge of drafting and prosecution of patent applications in a wide range of fields, e.g. IT, audio, display, telecommunication, and medical devices, patent litigations especially in Germany and the Netherlands, and acted as European representative of the company. He also studied IP Policy and Strategy at the National Graduate Institute for Policy Studies, Tokyo, and obtained a master degree of Law and Policy in 2007. His studies for the bachelor degree of Industrial Engineering and the master degree of Law and Policy were awarded. He has been admitted as a Japanese patent attorney since 2005.
After working in IP for an electronics company over a decade, he joined a joint venture of medical robotics in 2015. He was in charge of every IP matter for starting a new business including patent clearances, negotiations and contracts for alliances, and liaison. In 2017, Mr. Niiyama passed the European Qualifying Examination (EQE).
Mr. Niiyama joined MÜLLER • HOFFMANN & PARTNER in 2018. Due to his long experience as an in-house patent attorney, he has a wide range of knowledge not only for drafting and prosecution of patent applications but also regarding disputes, strategies, patent clearances, and contracts in several jurisdictions.