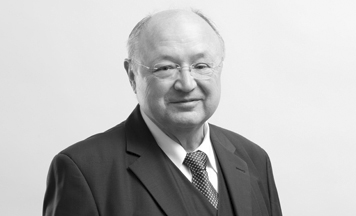 Dieter Kottmann (†)
Dipl.-Ing.
Patentanwalt
European Patent Attorney
European Trademark Attorney
European Design Attorney
Dieter Kottmann graduated in technical physics (German Dipl.-Ing.) from the Technical University of Munich in 1967. From the very beginning of his career he has been working in solid state physics and was fascinated by semiconductor technology.
Mr. Kottmann started his career in the area of Intellectual Property working in the patent department of SIEMENS in 1967. He has been a German Patent Attorney since 1974 and European Patent Attorney since 1978.
From 1984 and before joining MÜLLER • HOFFMANN & PARTNER in 1997, he worked for another Munich patent law firm.
As a partner and consultant, Mr. Kottmann was part of MÜLLER • HOFFMANN & PARTNER for more than 20 years.
Dieter Kottmann passed away in October 2019. The whole team of MÜLLER • HOFFMANN & PARTNER commemorates him as an excellent patent attorney, reliable partner and good friend.