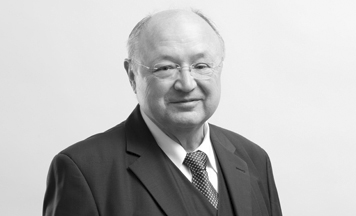 Dieter Kottmann
Consultant

Dipl.-Ing.
Patentanwalt
European Patent Attorney
European Trademark Attorney
European Design Attorney
Contact:
mail@mhp-ip.com
Dieter Kottmann graduated in technical physics (German Dipl.-Ing.) from the Technical University of Munich in 1967. From the very beginning of his career he has been working in solid state physics and was fascinated by semiconductor technology. His knowledge ranges from III-V-compounds and CMOS-technology of the early days of semiconductor technology up to the most recent developments in memory technology including MRAMs and superjunction devices. His extensive knowledge of semiconductor technology is complemented by experience in related technical areas such as integrated circuit design, optoelectronics, and electronic components. He is also very knowledgeable in the field of technical medicine including all types of image forming technologies such as computer tomography and ultrasound.
Mr. Kottmann started his career in the area of Intellectual Property working in the patent department of SIEMENS in 1967. He has been a German Patent Attorney since 1974 and European Patent Attorney since 1978.
From 1984 and before joining MÜLLER • HOFFMANN & PARTNER in 1997, he worked for another Munich patent law firm.
One of the most important things for Mr. Kottmann is a close relationship with his clients and the inventors. His main focus naturally lies on prosecution and opposition proceedings where one can rely on his very quick response and service. However, during his long experience in IP advocacy, he has also worked on infringement and nullity cases and has provided many infringement opinions.
Mr. Kottmann has been admitted to the European Patent Office and the German Patent and Trademark Office, the German Federal Patent Court, and the German Supreme Court in nullity proceedings. He is also a registered European Trademark and Design Attorney. He is a member of VPP and FICPI.