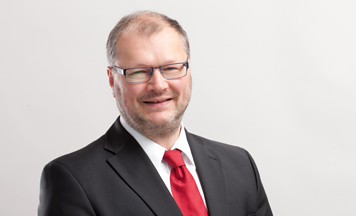 Dr. rer. nat. Christian Störle

Dipl.-Chem.
Patentanwalt
European Patent Attorney
European Trademark Attorney
European Design Attorney
Contact:
mail@mhp-ip.com
Dr. Störle graduated as a chemist (German Dipl. Chem. Univ.) from the Ludwig-Maximilians University of Munich in 1989. He subsequently obtained his doctorate in human biology in 1992, specializing in the field of biochemistry with a Ph. D. thesis on the mechanism of reactions of aromatic amines with hemoglobin. His technological background also includes extensive knowledge of organic and inorganic chemistry including analytical chemistry, semiconductors and electrochemistry as well as biotechnology, genetic engineering, and pharmaceuticals.
Dr. Störle has been working in the field of Intellectual Property since 1992 and became a German Patent Attorney in 1995 and a European Patent Attorney in 1996. From 1998 to 2006, he was a partner in an internationally oriented IP law firm where he headed up the chemical department. He has been with MÜLLER HOFFMANN & PARTNER since 2006.
Although the focus of Dr. Störle's activities lies in the field of chemistry, he has gained experience in all aspects of trademark law, including opposition cases, negotiations regarding prior right agreements and infringement cases.
Dr. Störle has been admitted to the European Patent Office, the German Patent and Trademark Office, the German Federal Patent Court and the German Supreme Court for nullity proceedings. He is also a registered European Trademark and Design Attorney. In addition to his native language German, Dr. Störle is fluent in English and Spanish.